Ride the Monorail
We offer One-ride and unlimited-ride passes to suit your travel needs. Start your journey at any of the seven Monorail stations and let your adventure begin!
Looking for a discount to ride the Las Vegas Monorail? Let your phone be your ticket to ride to save money and the environment. As a thank you for helping us reduce paper use and landfill waste, we've created an eTicket discount. Now you can stop worrying about keeping track of paper tickets, skip the line and scan your phone right at the gate. Paper Tickets are still available at ticket vending machines and customer service booths at Monorail stations for regular, full-price purchases.
Please note that Nevada Resident Discount Tickets must be purchased at one of our customer service ticketing offices.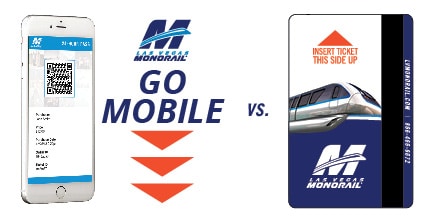 Choose the option that's right for your journey! Arrive at your destination even faster using Scan & Go Mobile Tickets. There is no need for paper tickets or confirmations. Simply purchase your Discounted Mobile Tickets online and scan at Monorail fare gates to board your train.
The Las Vegas Monorail has teamed up with Google to offer Google Pay to our riders. You can purchase and save your Las Vegas Monorail passes in just a few clicks by using Google Pay.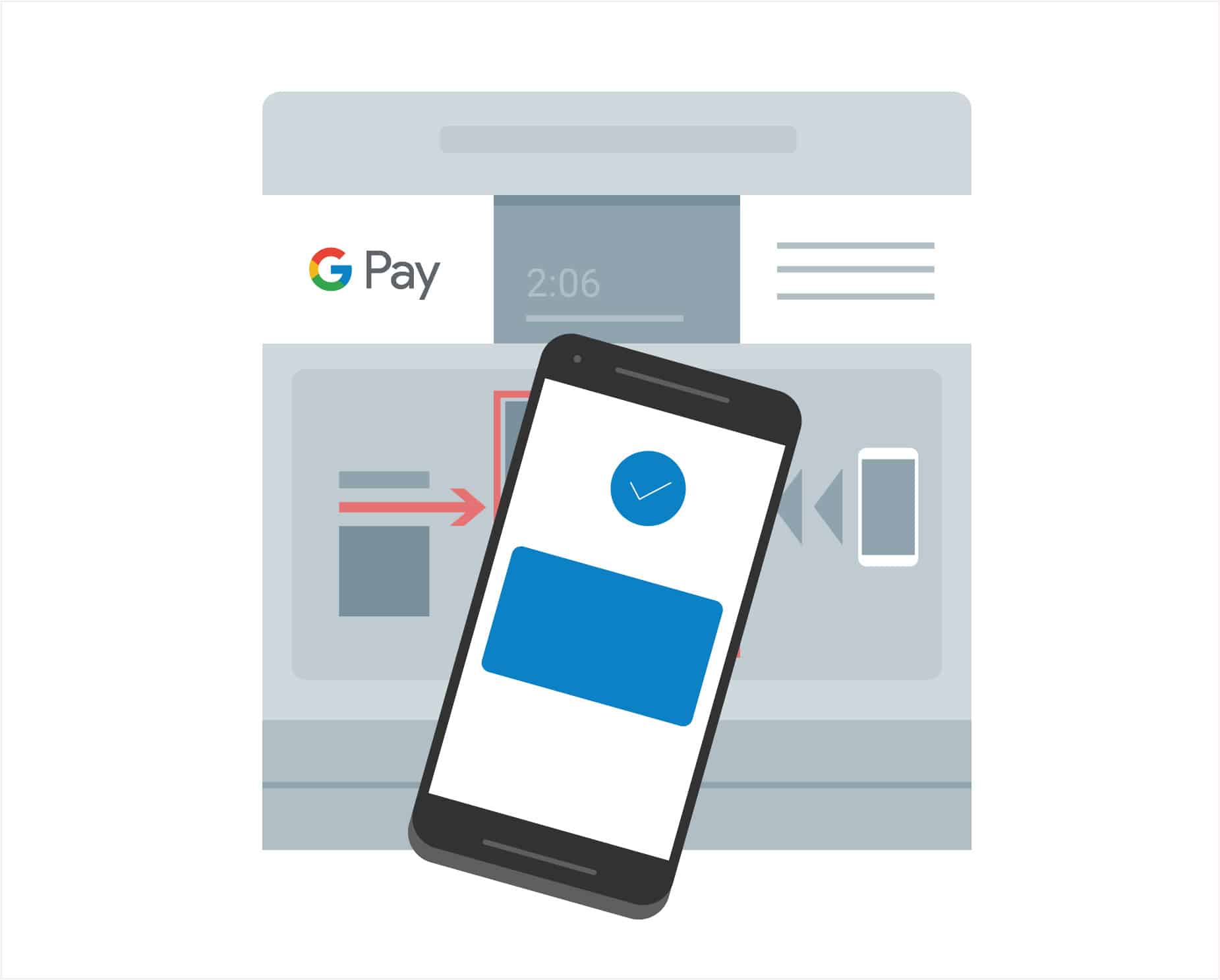 Purchase Tickets using Google Pay
The Las Vegas Monorail continues to offer our traditional paper tickets. These tickets can be purchased at one of our Ticket Vending Machines (TVM) or at our customer service desks for full price. Discounts on Unlimited-Ride passes are only available for online purchases.
One-Ride and Unlimited-Ride Passes
ONE-Ride TICKETS
One-Ride tickets are good for one person for one entry/ride.
Unlimited Passes
Unlimited passes are good for unlimited travel for one person for a consecutive period during operational hours. Time on your pass begins with the first use at a fare gate. The expiration date and time will be stamped on your ticket.
Group Ticket Sales
Ticket discounts for group ticketing are available for parties of 20 or more at tix.lvmonorail.com/groups23, using the promo code Groups23. Please note that you MUST add a minimum of 20 tickets of the same ticket type in order to receive a discount. The discount will generate automatically and apply to all tickets in your cart including less than 20 of any other ticket type, so long as you have a minimum of 20 of the same ticket type.
If you are traveling for a convention or city-wide event and are looking for specific information regarding discount tickets for that show, please check the show or convention registration website. Monorail ticket links are generally under the Transportation, Getting Around, Housing, or Useful Information areas of those websites. If you have other questions not addressed above please email us at sales@lvmonorail.com.
Nevada Resident Discount Tickets
Local Fare is $1
Discount tickets for Nevada residents are available at all of the Monorail's customer service ticketing offices upon presentation of your valid Nevada driver's license, State of Nevada government-issued identification card or Nevada Sheriff Card. Local fare is $1 per ride. Maximum purchase: two single ride tickets per person per day OR one 20-ride ticket no more frequently than every ten days. Customers purchasing a 20-ride ticket may not purchase any other local tickets within the 10-day restriction time. There is no customer service office at the Boingo Station at Las Vegas Convention Center.
Additional Ticket Information
Children five years and under ride free. Online fares and station ticket prices may vary. Tickets are valid for one year from the date they're printed (shown in upper right corner). Once the Unlimited Day Passes are initiated at the fare gates, they will expire in 24, 48, 72, 96, 120 or 168 hours. Ticket will be stamped with expiration date and time upon first use. Folded, bent or damaged tickets will not work in the fare gates and will not be refunded. All prices subject to change without notice.
Questions?
Please visit our FAQ page for common questions, or our Contact page so we may assist you directly.
Ticket Pricing
| Ticket | Full Fare | eTicket | Purchase |
| --- | --- | --- | --- |
| | $6 | $5.50 | Buy |
| | $15 | $13.45 | Buy |
| | $26 | $23.75 | Buy |
| | $32 | $29.95 | Buy |
| | $39 | $37 | Buy |
| | $47 | $44.50 | Buy |
| | $62 | $57.50 | Buy |
Paper Tickets purchased at Monorail stations are full fare. Discounts are available online only.