3771 Las Vegas Blvd. South, Suite 150
Las Vegas, NV 89109
https://www.flyoverlasvegas.com/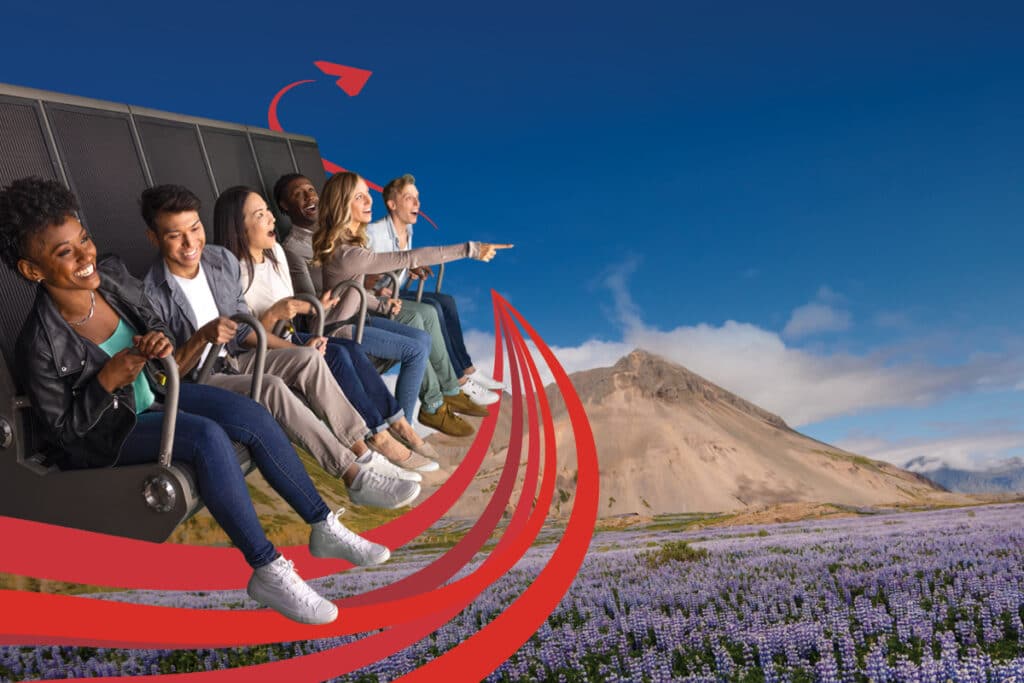 About:
FlyOver is the ultimate flying ride that lets you experience the magical feeling of flight through immersive, state-of-the-art technology. Riders hang suspended with their feet dangling, as they soar, dip and dive across awe-inspiring landscapes—all without leaving the Las Vegas Strip. The exhilarating journey takes you above some of the world's most iconic natural wonders and landscapes. Special effects, including wind, mist and scents, combine with the ride's motion to create an unforgetting flight ride experience.
Offer:
Monorail ticket holders save 30% on one adult or child ticket.
To access discount:

Purchase Your Monorail Ticket
Use the link provided on your Monorail eTicket confirmation, or scan QR code on any "Show Your Ticket and Save" sign inside Monorail faregates. You can also visit a Monorail customer service desk (open from 10am-6pm daily) for more information.
Click on the offer(s) you wish you purchase, and full offer redemption details (promo codes, links, and instructions) will be provided.
Enjoy all of the fabulous offerings in Las Vegas!