Las Vegas is home to some of the biggest conventions every year. 2020 in Las Vegas, is no exception. With over 150,000 hotel rooms, it's no surprise that Las Vegas hosts so many conventions each year. In total, there are over 12 million square feet of convention space in Las Vegas and over 1,000 inbound flights each day. Plus, you just can't beat the weather in Las Vegas.
Las Vegas Convention Transportation
The Las Vegas Monorail is an efficient, easy, and quick way of getting to the Las Vegas Convention Center. Conventioneers can count on the Monorail to get them to and from their desired destination.
Monorail trains arrive every 4-5 minutes during large conventions and take a maximum of 10 minutes to reach the convention center from any part of the line.
Las Vegas Monorail Route Map and Station Guide
To plan your trip and make the most of your unlimited-ride Monorail passes, view our Las Vegas Monorail Route Map and Station Guide. In our Station Guide, you'll find tips and tricks for navigating the hotel properties, plus recommendations for some of our favorite bars and restaurants. Head over to the blog for more ways to maximize your unlimited-ride passes.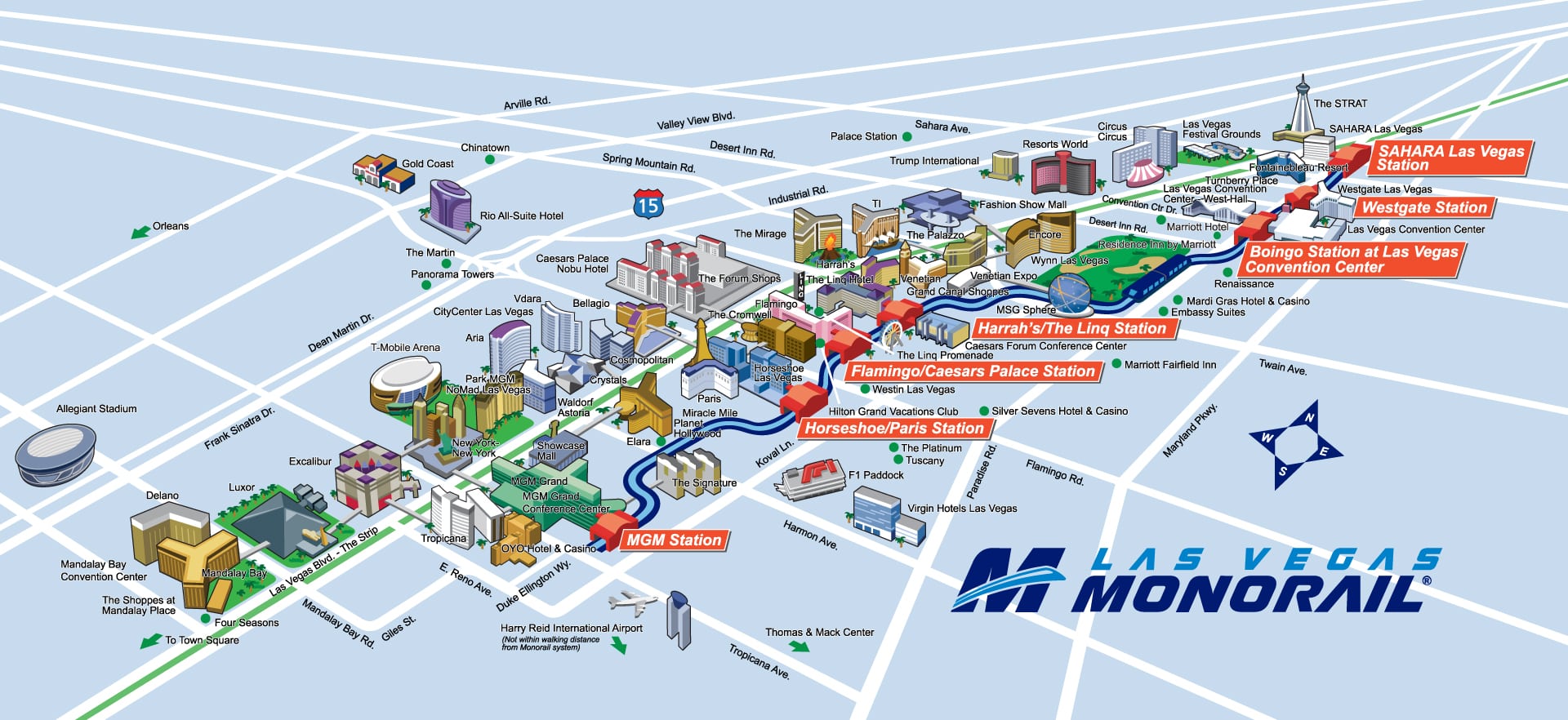 Discounted Las Vegas Monorail Tickets
Purchase an unlimited ride pass to travel at liberty during your convention stay. Multiple-day passes offer the highest value and are ideal for lunch breaks or exploring the Strip during your free time.
Check to see if your convention has arranged a discount with the Monorail for an even greater value! Are you interested in a discount for your upcoming convention? We also offer opportunities to Integrate Monorail tickets directly into your event or conference!