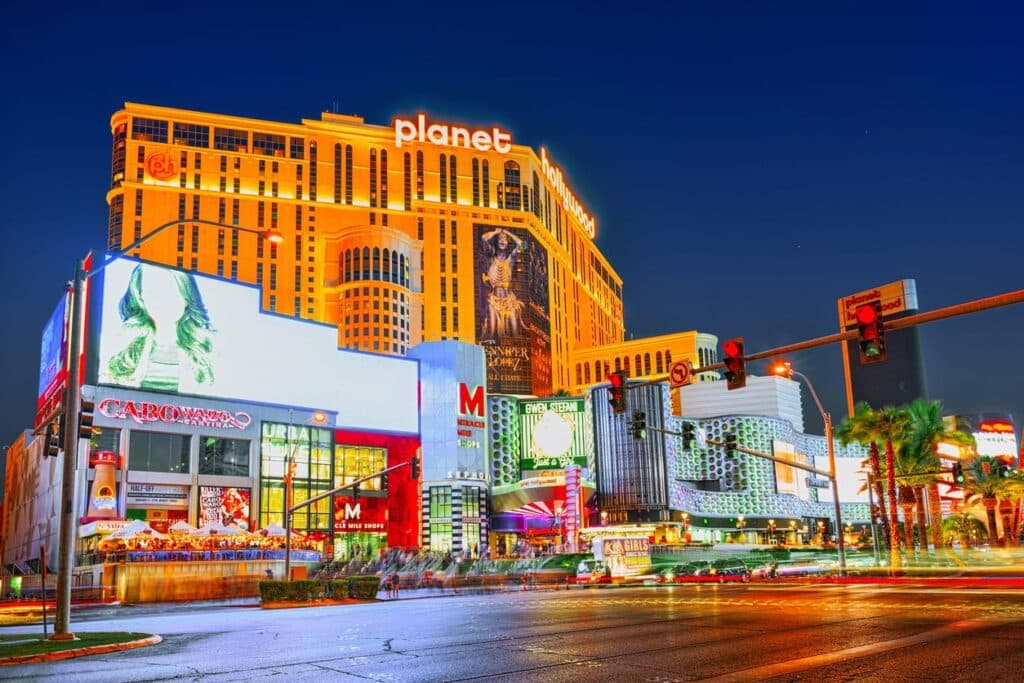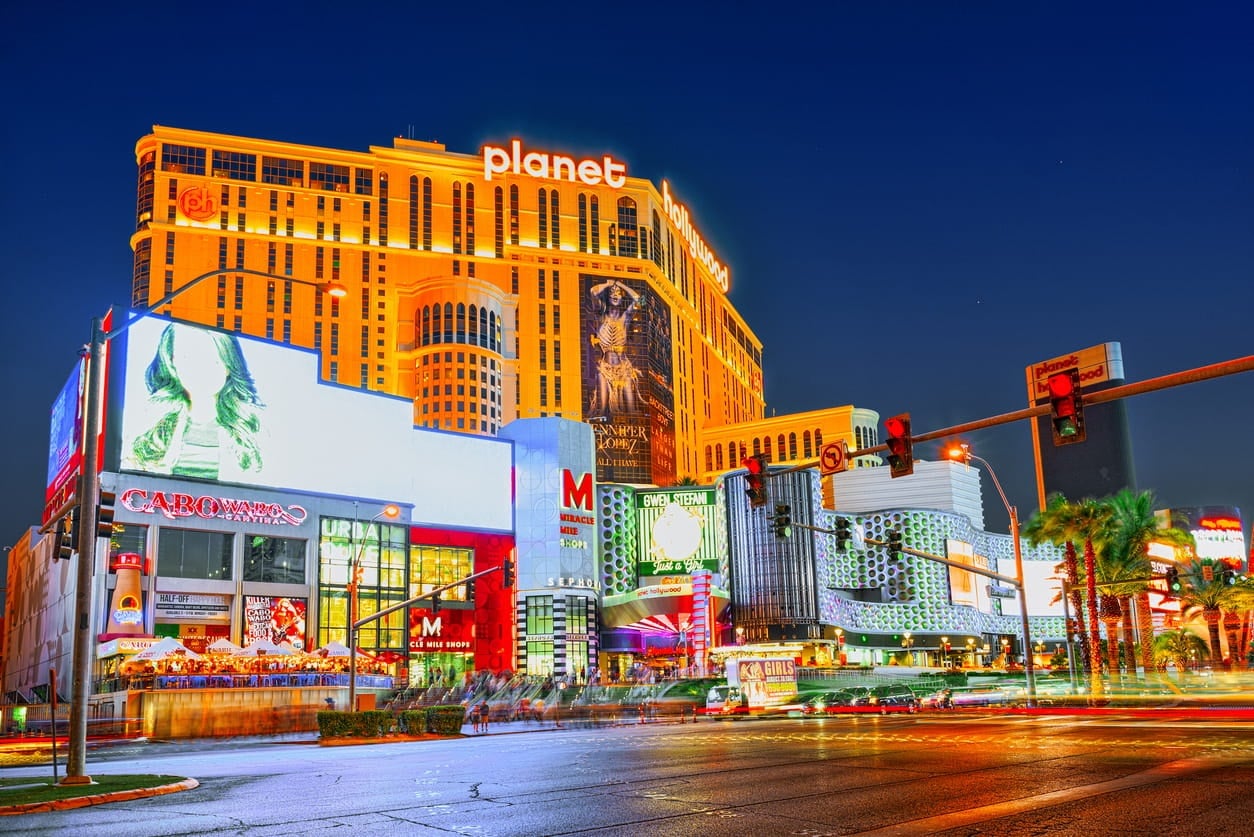 Las Vegas, an oasis of entertainment and excitement nestled in the heart of the Nevada desert, is a destination synonymous with glitz, glamor, and indulgence.
In 2021 alone, Sin City welcomed over 32 million visitors, all drawn by its dazzling lights, world-class shows, bustling casinos, and unrivaled shopping experiences.
Yet, beneath the city's veneer of opulence, there's a side of Las Vegas that's accessible, affordable, and just as thrilling.
Yes, you heard it right — you can experience the magic of Las Vegas without draining your bank account.
All it takes are a few smart insider tips, planning, and an adventurous spirit.
So, whether you're a budget-conscious traveler or simply love a good bargain, here's your guide on how to do Las Vegas on a budget.
Seven ways to do Vegas on the cheap
Here are seven categories that most visitors to the Las Vegas Strip need to account for when planning their trip. You'll likely have to deal with at least a few of these expenses, and careful planning can save you hundreds of dollars.
So find what works best for you from these simple tips, making your trip to Vegas more enjoyable and affordable.
1. Flying
Harry Reid International Airport, located a stone's throw from the city center of Las Vegas, is equipped to handle over 4 million visitors a month.
Las Vegas ranks among the most affordable flight destinations worldwide, offering a head start for travelers looking to enjoy Vegas on a budget.
Here are some additional money-saving tips for saving on your flight:
Book in advance:

Airfares tend to rise as the departure date nears. If possible, try to book your flight at least 1-2 months in advance.

Flexible dates:

If you have flexibility with your travel dates, use flight search engines with a "flexible dates" feature to find the cheapest days to fly

Use budget airlines:

Consider budget airlines such as Spirit or Frontier, which often offer cheaper flights to Las Vegas

Fly direct:

Direct flights to this bustling hub can be a money-saving option as they eliminate the need for costly airport meals during layovers

Set fare alerts:

Websites like Skyscanner or Expedia allow you to set fare alerts for specific routes. You'll get a notification when the price drops.

Off-peak hours:

Flights during off-peak hours (early morning, late night) are usually cheaper

Avoid weekend travel:

Flights on Tuesdays and Wednesdays are often less expensive than weekend flights
2. Food
When dining in Las Vegas, there's no need to blow your budget on overpriced meals. Here are four savvy ways to save money on food while enjoying the city's culinary delights:
Happy hours:

Many restaurants and bars in Las Vegas offer happy hours where you can enjoy discounted food and drinks.

This is a great way to try different dishes without spending a lot.

Off-Strip eateries:

While the Las Vegas Strip is known for its high-end dining options, venturing off the Strip can lead to more affordable and equally tasty eateries. Check out local favorites in downtown Las Vegas or nearby neighborhoods for budget-friendly meals.

Prepare a few meals yourself:

Let's be honest — after you've eaten your weight in crab legs and roast beef at your favorite Las Vegas buffet, you won't have a very big appetite for the rest of the day. This is the perfect time to make some light meals between eating out.

Sandwiches, salads, and fruits are easy to assemble in your hotel room.

Eat big lunches:

You can save money by splurging at lunch and eating a small dinner since prices rise later in the evening. So make reservations for high-end restaurants and upscale buffets around noon, and you can expect as much as a 30% discount on your meal. 
3. Drinks
Las Vegas is known for its vibrant nightlife, but drinks can be pricey. Here's how to save:
Drink in your hotel:

Consider having a few drinks at your hotel before heading out. Liquor is often cheaper at local stores than in clubs or bars. Just make sure you're not driving!

Happy hour specials:

Many establishments offer discounted drinks during happy hour. They're most popular on early evening weekdays but can be found at all times in Vegas if you look hard enough.

Free drinks at casinos:

If you plan on gambling, many casinos offer complimentary drinks to players. Just remember to tip your server!

Stick to beer:

Beer is usually cheaper than mixed drinks. If you're looking to enjoy a few beverages without breaking the bank, beer (or even a house wine) is the way to go.
4. Transportation
For visitors looking to both save money and time commuting up and down the Las Vegas strip, the Las Vegas Monorail is the best choice.
Large groups of 12 or more can access discounted tickets with a promo code available on the Monorail's website. For smaller groups or individuals, multi-day passes offer cost-effective mobility.
The Monorail operates from 7 a.m. until 2 or 3 a.m., except Mondays (midnight closure), and caters to various schedules, whether it's a club visit or a late-night show.
Nevada residents can save even more money and benefit from Nevada Resident Discount Tickets, while out-of-state guests can benefit from Las Vegas Monorail discount tickets.
A seven-day pass, priced at just $57.50 (that's only $8.21 a day!), offers unlimited service, making it a budget-friendly option.
The Monorail runs parallel to the Las Vegas Strip, stopping at popular destinations such as the MGM Grand and the Las Vegas Convention Center. Tickets can be purchased online, at customer service offices, or via ticket machines at Monorail stations.
5. Entertainment
You'll need to choose between budget and bankroll in Las Vegas. Some events will cost an arm and a leg, while others are completely free. To offset the expenses of some of your must-see shows, concerts, and casinos, consider these free or low-cost activities:
Aria Fine Art Collection:

Get immersed in the captivating collection of paintings and sculptures at the Aria

Bellagio Chocolate Fountain:

Witness the world's largest chocolate fountain, standing tall at 14 feet. Don't miss their chocolate river while at the Bellagio.

Bellagio Conservatory and Botanical Gardens:

Experience the displays inspired by various events and holidays throughout the year

Big Elvis:

Enjoy a complimentary performance by Big Elvis at The Piano Bar

CBS screeners:

Visit the MGM Grand to preview upcoming CBS shows. Screeners are free in exchange for a survey.

Circus Circus:

Watch a free circus show featuring trapeze acts, sky dancing, and more

Cosmopolitan art:

Explore the digital art exhibit in the lobby and hundreds of art pieces throughout the Cosmopolitan

Craps lessons:

Casinos like The Cromwell offer free craps lessons. It's a fun way to participate in a classic Vegas activity, whether you gamble or not.

Dueling piano shows:

Some bars on the Strip, including The Piano Bar, offer free dueling piano shows

First Friday:

This monthly event showcases live music and art exhibits

Fiori de Como:

Admire this breathtaking glass sculpture by Dale Chihuly

Fountains of Bellagio:

Enjoy the spectacle of over 1,000 fountains performing two to four times per hour

Fremont Street

: Sample some street performers and free light shows

The Grand Canal Shoppes:

Experience Venice without leaving Vegas. Stroll the cobblestone streets and take a gondola ride at The Venetian.

Pinball Hall of Fame:

Admission is free to this museum, though you can choose to pay to play some games

Shelby Heritage Center:

View the race cars designed by Carrol Shelby
Silverton Aquarium Mermaid Experience:

Watch mermaid performances and marine biologists feed sharks and stingrays

Streetmosphere:

Enjoy free performances by actors and musicians at St. Mark's Square

Luxor's Atrium:

The atrium inside Luxor's pyramid is free to explore

Mirage Aquarium:

Home to over 450 types of fish, this 50-foot-long aquarium is a must-see

Mirage Volcano:

The nightly eruption of the volcano is a spectacle that can be viewed for free

Planet Hollywood Rainstorm show:

Experience an indoor storm at this free show

Topgolf swimming pool:

Access this pool for free. Consider bringing some money for their swim-up bar.

Treasure Island:

See the siren chopper, a pirate-themed motorcycle, and a carved wooly mammoth tusk

Tropicana stained-glass ceiling:

Marvel at the magnificent domed stained-glass ceiling in the casino

Wynn Botanical Gardens:

Visit this indoor botanical garden for free

Wynn's Lake of Dreams show:

This free nightly show features lights, puppetry, and holographics
6. Hotels
There are plenty of hotels in Las Vegas catering to the budget traveler. Here are some tips for getting the best deal:
Book directly with the hotel. This ensures the best rate, especially when done well in advance of your trip. In many cases, the hotels will also match prices that are advertised for less by third-party booking programs.

Staying off the Strip is another consideration. Lower prices can be found here, and free or low-cost transportation options are available to explore the main attractions.

Take advantage of affiliation discounts. Many resorts offer reduced rates for military members and other specific groups.

Consider bundling flight and hotel options. This often results in significant savings.

Lastly, consider joining slot clubs like Caesars Rewards or M Life Rewards at MGM Mirage Properties. These can yield promotional offers and additional savings.
7. Nearby excursions
While Las Vegas is known for its extravagant lifestyle, there are also many budget-friendly activities both in and around the city.
If you're looking to venture beyond the city limits, consider these affordable day trips:
Grand Canyon bus tour:

Experience the awe-inspiring beauty of the Grand Canyon on a bus tour. It's a cost-effective way to see one of the world's natural wonders.

Bryce Canyon National Park:

If you're willing to go a little further, Bryce Canyon National Park offers breathtaking vistas and hiking trails

Hoover Dam day trip:

Just 40 minutes from Vegas, a guided tour of the Hoover Dam includes the dam and power plant, making it an educational and affordable outing

Lake Mead:

For those who enjoy water sports, Lake Mead offers opportunities for boating, fishing, and swimming
Gray Line Las Vegas offers budget-friendly tour options, or you can venture to these destinations on your own.
Remember, the city has more to offer than just casinos and high-end shows; it's also a gateway to some of the most beautiful natural landscapes in the country.
Ride with Las Vegas Monorail and save money in Sin City
With careful planning, you can experience the excitement and glamor of Las Vegas without breaking the bank. In fact, Las Vegas Monorail ticketholders now have access to exclusive Las Vegas discounts and offers through our Show Your Ticket & Save program!
Don't forget to utilize the Las Vegas Monorail for convenient, cost-effective transportation to help you explore all these exciting destinations!